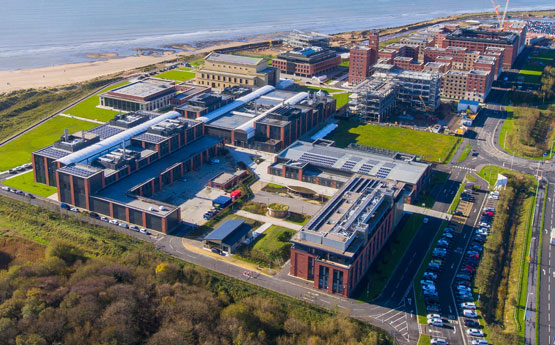 Course Description
About the University
Swansea University is based in South Wales and currently has around 20,000 students enrolled across two campuses. The Singleton Park campus was established in 1920 and is home to the Swansea University Medical School, College of Human and Health Sciences, College of Arts and Humanities, and the Hillary Rodham Clinton School of Law. The Bay Campus opened in 2015 and is home to the College of Engineering, School of Management, and Computer Science.
Traditional strengths lie within the science subjects, but are strongly supported by humanities subjects, which are globally recognised. Swansea is ranked in the top 15 for Graduate Employment with an excellent 97% employment record.
Swansea also has one of the best student experiences in the UK according to its students, who consistently vote the University in the top 10 in the National Student Survey. Swansea has a low cost of living compared to other major cities in the UK. The city is vibrant, lively, friendly and often referred to as 'home away from home'.
University Location
Swansea is Wales' second-largest city, on its south coast about 70km west of Cardiff. The University campuses are close to the city centre, and on the beach. While the area is mostly famous for watersports and coastal scenery, the city provides a vibrant nightlife and cultural scene, famous amongst the UK students particularly.